Production Capabilities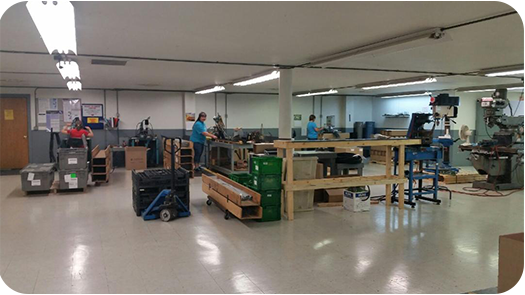 Tigerhawk's production lines and team have the capability to supply quality products, with on-time deliveries at competitive prices. Our extruders range from twin screw,
3 ½", 2 ½" and ½" co-extruders. We extrude rigid/flexible PVC, ABS, polystyrene, HDPE, LDPE, LLDPE, HMWPE, santoprene, polypropylene, as well as engineered resins such as acetal, nylons and polycarbonates.
Our team at Tigerhawk is committed to quality and takes pride in the products and services that we provide. We have a team of dedicated employees, most of which have been with us long term and have many years' experience in plastic extrusion.
"TIGERHAWK PROFILES is committed to delivering quality products that meet or exceed our customer's specifications, on time and at a fair price. Management is committed to continually improve the quality management system."
Secondary and Value Added Services, including vendor inventory management:
In addition to our in-line capabilities, Tigerhawk has a complete assembly and finishing department to punch, post-form, notch and cut extrusions. Marrying extruded products with injected, cast or other machined produced parts is a normal service offered to customers as well as inventory management services for blanket orders and forecasted demand requirements.
Secondary Services Include:
Post forming
Punching
Routing
Heat sealing
Solvent bonding
Printing
Miter cutting
PSA tape applications
Sub-assemblies
Specialty packaging
Vendor inventory management – warehousing and blanket order with scheduled release/shipments